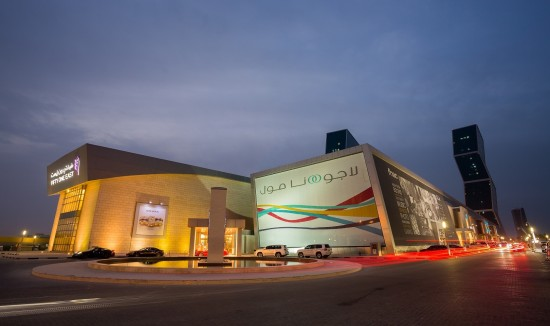 MMG Holdings' companies have been awarded two new contracts in Qatar and Lebanon.
Following a protracted bidding process, MMG Qatar has been awarded the Total Facility Management contract of one of Doha's premier addresses, Lagoona Mall. Spanning 128,000 square metres of beautifully designed space, Lagoona Mall offers visitors an exciting assortment of lifestyle brands, in addition to a selection of international gastronomic venues located in a European-style piazza. MMG will be handling all general MEP Maintenance, Facility Management and technical subcontractors through a fixed site team of technical staff ranging from FM to technicians. The contract is set to start in June, and covers the entire space of the mall.
In Lebanon, PMG has won the contract to manage Rive Gauche, a prime new business destination which will be situated on the highway connecting North Beirut to the Adlieh area. The Rive Gauche office tower will be one of the tallest towers in Beirut, with 30 levels, situated on 3,000 square metres of land with a total built up area of 47,000 square metres. The building is aiming for LEED certification. PMG will be responsible for on site management, with a resident manager, in addition to accounting, procurement, legal and administration and soft services (mainly security, cleaning, pest control etc). The maintenance contract will be undertaken by sister company MMG Lebanon, which will manage all of the technical subcontractors, as well as providing two on-site resident technicians.